Annual Guide Highlights Leading Cloud Partner Programs
SANTA CLARA, Calif.—September 26, 2016—Nexenta (@Nexenta), the global leader in Open Source-driven Software-Defined Storage (OpenSDS), today announced that CRN, a brand of The Channel Company, has recognized Nexenta in its 2016 Cloud Computing Partner Program Guide, a list of leading technology vendors with cloud-related partner programs that enable and accelerate the growth of solution providers' cloud initiatives.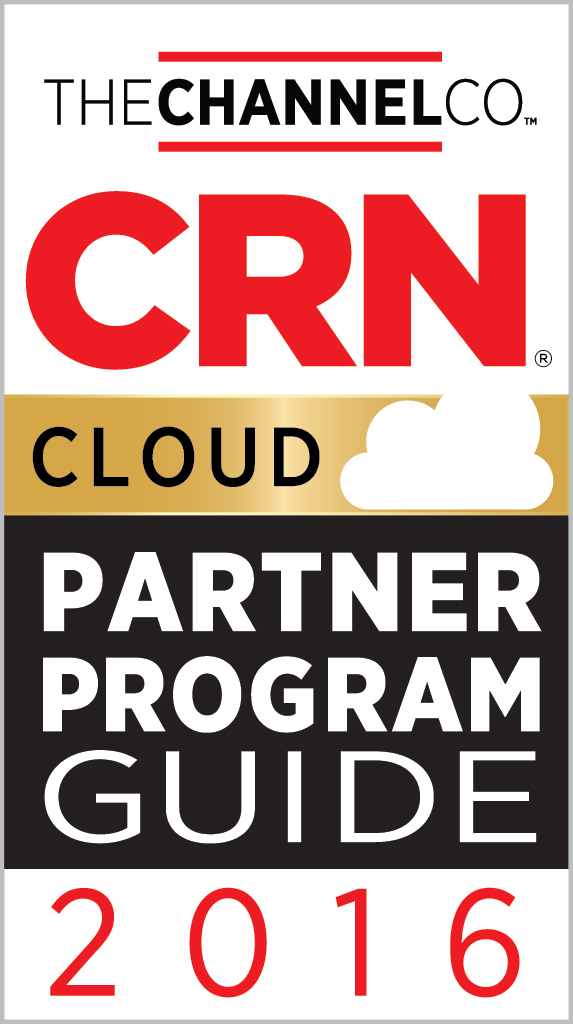 The CRN 2016 Cloud Computing Partner Program Guide serves as a valuable resource for solution providers navigating the booming cloud marketplace, helping them to identify technology suppliers that offer innovative cloud solutions and partner programs. To qualify for participation in the Cloud Partner Program Guide, technology vendors must have a unique set of partner program benefits for solution providers that deliver cloud infrastructure or applications.
Nexenta partners with industry leading cloud service providers around the world to develop flexible, enterprise-class software-defined storage solutions to enable the delivery of their own innovative solutions while lowering their overall cost structure of their infrastructure. The Nexenta Partner Program provides the required resources, tools, and rewards to develop storage infrastructure for partners delivering private, hybrid, or public clouds.
"For channel partners, active support for their cloud-based solutions is more critical than ever," said Robert Faletra, CEO of The Channel Company. "CRN's 2016 Cloud Computing Partner Program Guide recognizes vendors that provide excellent resources, training and financial incentives for cloud, doing their best to help partners make the most of this now foundational practice area. We congratulate all the innovative, forward-looking companies on the 2016 list and invite the solution provider community to take full advantage of this terrific resource for finding the right cloud vendors to partner with."
"We are honored to be chosen by CRN as a winner for this prestigious award, reflecting Nexenta's innovative approach to enabling software-defined storage in the cloud," said Don Lopes, VP of Marketing and Channels at Nexenta. "We are committed to helping cloud partners meet their customer's needs by enabling them to delivering secure, high performance, ultra-scalable, cloud- and virtualization-optimized storage software solutions powered by Nexenta's Software-Defined Storage platform of solutions."
The Cloud Partner Program Guide will be featured in the October issue of CRN and can be viewed online at www.crn.com/cloud-ppg.
Tweet This: @TheChannelCo recognizes @nexenta in 2016 @CRN Cloud PPG #CRNCloudPPG: http://bit.ly/1StCuX8  #OpenSDS #SDS #OpenSDx
About the Channel Company
The Channel Company enables breakthrough IT channel performance with our dominant media, engaging events, expert consulting and education, and innovative marketing services and platforms. As the channel catalyst, we connect and empower technology suppliers, solution providers and end users. Backed by more than 30 years of unequaled channel experience, we draw from our deep knowledge to envision innovative new solutions for ever-evolving challenges in the technology marketplace. www.thechannelco.com
Follow The Channel Company: Twitter, LinkedIn and Facebook
About Nexenta
Nexenta is the global leader in Open Source-driven Software-Defined Storage (OpenSDS) with 6,000+ customers, 400+ partners, 42 patents, and more than 1,500 petabytes of storage under management. Nexenta uniquely integrates deep software-only "Open Source" collaboration with one of the largest and most vibrant Open Source communities (46,000 members) and a comprehensive vision around a commodity hardware-centric "Software-Defined Storage" innovation enabling ANY app, cloud platform and protocol. Nexenta is 100% Software-based; and 100% hardware-, protocol-, cloud platform-, and app-agnostic providing organizations with Total Freedom protecting them against punitive "vendor-lock-in", "vendor-bait-n-switch", and "vendor-rip-n-replace" gimmicks. Nexenta provides enterprises with the "true" benefits of "true" Software-Defined Everything-centric Cloud Computing – from data centers to end users; from the infrastructure to apps. Nexenta enables everyday apps from rich media-driven Social Living to Mobility; from the Internet of Things to Big Data; from OpenStack and CloudStack to Do-It-Yourself Cloud deployments – for all types of Clouds – Private, Public, and Hybrid. Founded around an "Open Source" platform and industry-disrupting vision, Nexenta delivers its award- and patent-winning software-only unified storage management solutions along with enterprise-scale 24x7 - around the globe - All Love - service and support with a global partner network, including Canonical, Cisco, Citrix, Dell, Docker, HPE, IBM, Lenovo, Micron, Quanta, SanDisk a Western Digital brand, Seagate, Supermicro, VMware, Western Digital, Wipro, and many others. Nexenta:  100% Software. Total Freedom. All Love.
For more information, visit, www.nexenta.com, Twitter, Facebook, LinkedIn and YouTube. Also, download the newly published Nexenta Special Edition Software Defined Data Centers (SDDC) for Dummies eBook.
Nexenta, NexentaStor, NexentaConnect, NexentaEdge and NexentaFusion are trademarks or registered trademarks of Nexenta Systems Inc., in the United States and other countries. Western Digital, SanDisk, and InfiniFlash are registered trademarks or trademarks of Western Digital Corporation or its affiliates in the U.S. and/or other countries. All other trademarks, service marks and company names mentioned in this document are properties of their respective owners.
###
CRN Contact:
Melanie Turpin
The Channel Company
(508) 416-1195
mturpin@thechannelco.com
Nexenta Contact:
Allison Darin
Director of Communications and Public Relations
Nexenta Systems, Inc.
831-359-8208
pr@nexenta.com
Permalink: https://nexenta.com/company/media/press-releases/nexenta-selected-winner...