Nexenta Continues to Lead in Petabyte-scale Cloud Infrastructure Innovation via Open Source Collaboration
SANTA CLARA, Calif. – October 14, 2015 – Nexenta (@Nexenta), the global leader of Open Source-driven Software-Defined Storage (OpenSDS) solutions, today announced that CEO and Chairman, Tarkan Maner and flagship SDS block and file storage product, NexentaStor, have both been recognized as finalists in the Annual 2015 Golden Bridge Awards.®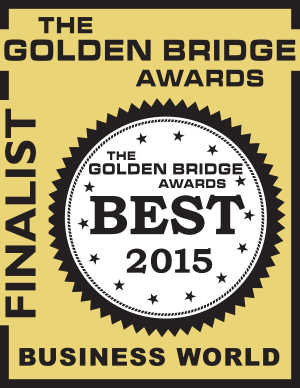 The coveted annual Golden Bridge Awards program with active participation from a broad spectrum of industry voices, encompasses the world's best in organizational performance, products and services, innovations, executives and management teams, women in business and the professions, case studies and successful deployments, public relations and marketing campaigns, product management, websites, blogs, white-papers, videos, advertisements, creativity, partner programs, and customer satisfaction programs from every major industry in the world. Organizations from all over the world are eligible to submit nominations including public and private, for-profit and non-profit, largest to smallest and new start-ups. Winners will be honored in San Francisco on Monday, November 16, 2015 during the 6th annual awards dinner and presentations. 
Tarkan Maner, CEO and Chairman at Nexenta, was named a finalist in the "Chief Executive Officer of the Year" category for "Management and Professionals." Maner is recognized not only as a leader at Nexenta, driving the company's continued passion and success in the software-defined storage market, but also for his dedicated  leadership in the community and beyond, as an expert advisor and innovator in the technology industry.
NexentaStor 4 has also been a significant factor in Nexenta's continued success and was named a finalist in the "Innovations in Technology" category. The platform has enabled thousands of customers around the world to evolve their storage infrastructure by increasing flexibility, simplifying management, all while cutting costs without compromising on functionality and reliability.
"It's an honor to be named a finalist by Golden Bridge Awards for this esteemed industry and peer recognition," said Tarkan Maner, CEO and Chairman at Nexenta. "These awards are a testament to Nexenta's ongoing commitment to providing organizations with the benefits of OpenSDS solutions at a low cost, resulting in long lasting partnerships with both customers and solution providers alike."
About the Golden Bridge Awards
Golden Bridge Awards are an annual industry and peers recognition program honoring Best Companies of all types and sizes and the people behind them in North America, Europe, Middle-East, Africa, Asia-Pacific, and Latin-America, Best Products and Services, Innovations, Management and Professionals, Women in Business and the Professions, International Business, Corporate Communications, PR and Marketing, Product Management, Customer Service, Support, Human Resources, Information Technology, and Company Milestones. Learn more about the outstanding performances in the workplace recognized by Golden Bridge Awards worldwide at www.goldenbridgeawards.com.
Tweet this: Nexenta CEO, @tarkanmaner, and #NexentaStor named @goldenbridgeusa finalists: http://ow.ly/TbMmD #OpenSDS #OpenSDx
About Nexenta
Nexenta is the global leader in Open Source-driven Software-Defined Storage (OpenSDS) with 6,000+ customers, 1,000+ partners, 30+ patents, and more than 1,000 petabytes of storage under management. Nexenta uniquely integrates software-only "Open Source" collaboration with commodity hardware-centric "Software-Defined Storage" innovation. Nexenta OpenSDS solutions are 100% software-based; and 100% hardware-, protocol-, and app-agnostic providing organizations with Total Freedom protecting them against punitive vendor lock-in. Nexenta provides organizations with the "true" benefits of Software-Defined Everything-centric Cloud Computing – from data centers to end users; from the infrastructure to apps. Nexenta OpenSDS enables everyday apps from rich media-driven Social Living to Mobility; from the Internet of Things to Big Data; from OpenStack and CloudStack to Do-It-Yourself Cloud deployments – for all types of Clouds – Private, Public, and Hybrid. Founded around an "Open Source" platform and industry-disrupting vision, Nexenta delivers its award- and patent-winning software-only unified storage management solutions with a global partner network, including Cisco, Citrix, Dell, HP, Quanta, SanDisk, Seagate, Supermicro, VMware, Western Digital, Wipro, and many others.
For more information, visit, www.nexenta.com, Twitter, Facebook, LinkedIn and YouTube. Also, download the newly published Nexenta Special Edition Software Defined Data Centers (SDDC) for Dummies eBook.
Nexenta, NexentaStor, NexentaConnect, NexentaEdge and NexentaFusion are trademarks or registered trademarks of Nexenta Systems Inc., in the United States and other countries. All other trademarks, service marks and company names mentioned in this document are properties of their respective owners.
Media Contact:
Emily Carey
Karbo Communications
650-704-6786
nexenta@karbocom.com
Company Contact:
Allison Darin
Director of Communications & Public Relations
Nexenta Systems, Inc.
831-359-8208
pr@nexenta.com
Permalink:https://nexenta.com/company/media/press-releases/nexenta-open-software-defined-storage-platform-and-ceo-named-finalists