The First Ever North America Business Appearance of Pepper, Aldebaran and SoftBank's Humanoid Robot; Keynotes Include Jill Ellis, World Cup Champion Coach of U.S. Women's National Soccer Team; Geoff Colvin, Senior Editor at Fortune and Author of "Humans are Underrated," Chris Mellor, Industry-leading Tech Journalist at The Register
Other Speakers Include CEOs and Key Executives at California Department of Education, Canonical, Cisco, Dell, GoDaddy, HP, Samsung, SanDisk, SoftBank, Supermicro, Teradici, Turkcell, VCE, VMware, Western Digital, and Wipro
SANTA CLARA, Calif. – August 19, 2015 – Nexenta (@Nexenta), the global leader of Open Source-driven Software-Defined Storage (OpenSDS) solutions, today announced the keynote speakers and agenda for its annual invitation-only Nexenta OpenSDx Summit, one of the technology industry's leading executive forums, on Thursday, September 3rd, at the St. Regis Hotel, in San Francisco, CA. The Summit will feature keynotes from Jill Ellis, U.S. Woman's National Soccer Coach - World Cup 2015 Champions, Geoff Colvin, Senior Editor-at-Large and Author of "Humans Are Underrated", Pepper, the world's first humanoid robot designed to live with humans, as well as a full day of thought-provoking discussions on emerging Open Source and Software-Defined Data Center technologies and their ability to deliver innovation, business agility, and competitive advantage to the marketplace.
"We are thrilled to host one of the most innovative executive events in the industry and are honored to bring such inspirational and innovative leaders to our stage again this year, including the first North America appearance for business of Pepper the humanoid robot!" said Tarkan Maner, Chairman and CEO at Nexenta. "Riding on the heels of VMworld 2015, OpenSDx Summit brings together the public and private sector to provide the innovation and compassion needed to solve key technology and business issues and deliver a better way of doing business for years to come."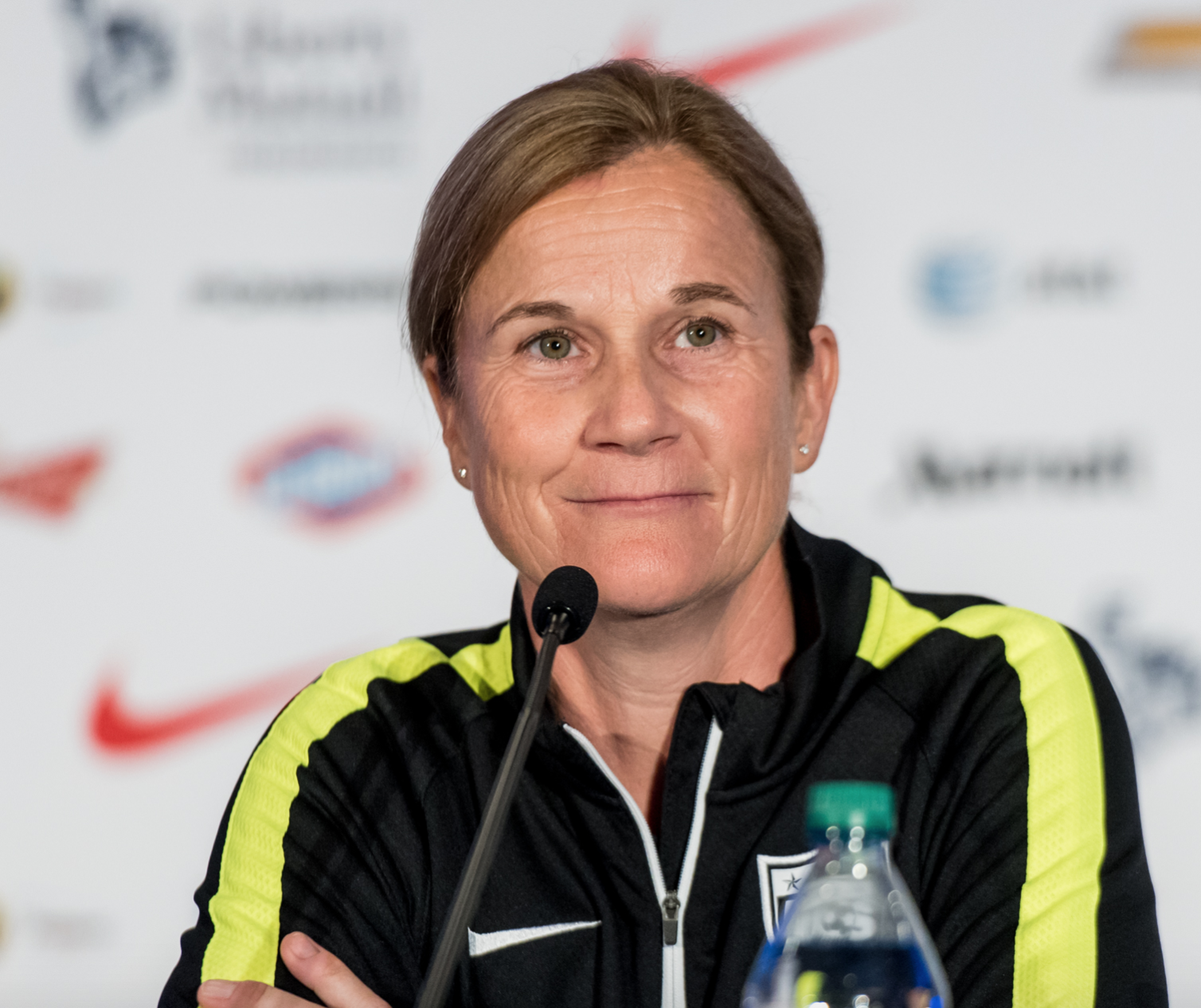 ​As the eighth head coach in U.S. Women's National Team history, Jill Ellis comes to us having led her team to the International Algarve Cup title, the CONCACAF Championship, and the 2015 FIFA World Cup Championship.  Prior to taking the reins of the U.S. Women's National Team, Ellis served as Development Director for the U.S. Women's Youth National Teams.  Ellis also has an extensive history with U.S. Women's National Team programs, having served as an assistant coach for the gold-medal U.S. Women's National Team at the 2008 and 2012 Olympics, and head coach for the U21 and U20 Women's National Teams.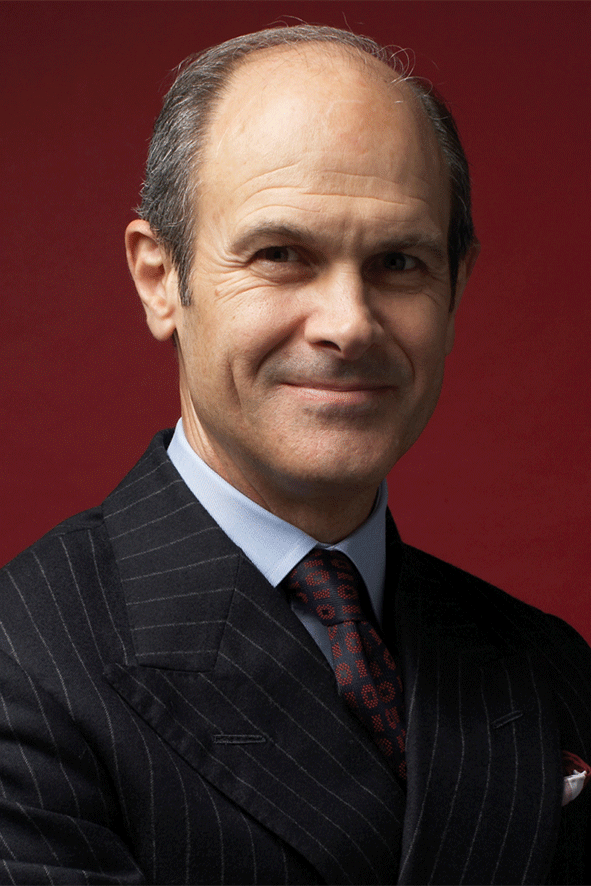 Geoff Colvin comes to Nexenta's OpenSDx Summit after recently releasing Humans Are Underrated: What High Achievers Know That Brilliant Machines Never Will.  This is Geoff's fourth bestselling book in addition to his regular column and cover stories with Fortune magazine and CBS Radio Network broadcasts. As one of the most respected voices in business journalism, Colvin helps businesses look ahead at the key issues impacting business today. The insights he delivers are remarkable in their clarity, giving leaders the perspective they need to make better decisions about the future of their business.  During his keynote, Geoff will take the Summit to a new level by testing the importance of "higher level" human functions and emotions with Pepper, the first humanoid robot designed to live with humans.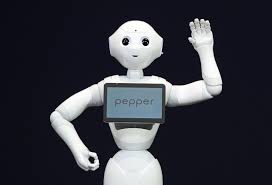 ​In his first North America appearance for business, Pepper is a social robot that is able to  converse, recognize and react to the emotions of others, including Nexenta's CEO, Tarkan Maner, as well his fellow keynotes. Engaging and friendly, Pepper is much more than a robot, he's a companion able to communicate through the most intuitive interface we know: voice, touch and emotions, as well as move and live autonomously. 
"We at thrilled to introduce Pepper for the first time to the U.S. technology community at Nexenta's OpenSDx Summit," said Fumihide Tomizawa, CEO of SoftBank Robotics Holdings. "Pepper definitely has a real personality conveyed by his body language and will surely win the hearts and minds of the audience."
In addition to Jill Ellis, Geoff Colvin and Pepper, several top hi-tech leaders and innovators will be speaking at the event, including:
Tim Klein, CEO, ATTO
Jane Silber, CEO, Canonical
Balaji Sivasubramanian, Product Management and Strategy Executive, Cisco
JR Rivers, CEO/Engineer, Cumulus Networks
Alan Atkinson, VP/GM Dell Storage, Dell
Oneal Bhambani, CFO, Flywheel
Elissa Murphy, CTO/EVP, GoDaddy
Tom Bradicich, Dr., VP Engineering, Servers, HP
Mark Hirsch, Vice President Global Supplier, Product & Business Development, Inventec
Phillipe Vincent, CEO, LoadDynamix
Martin Hoerhammer, Owner, Medialine
Mark Glasgow, VP, Worldwide Enterprise Sales, Micron
Ben Woo, CEO, Neuralytics
Matt Ahrens, Co-Founder/CEO, OpenZFS.org
Luke Kanies, CEO, Puppet Labs
Shaun Walsh, VP of Sales & Marketing, QLogic
Sheng Liang, CEO, Rancher
Chris Mellor, Storage Reporter, The Register
Duncan Logan, Founder & CEO, RocketSpace
Dan Neault, VP, Samsung
Sumit Sadana, EVP Chief Strategy Officer, SanDisk
Chris Orlando, Co-Founder & CMO, ScaleMatrix
Terry Vahey, VP, SJSU
Andrew Schwabecher, Senior VP, Cloud Computing Services, SoftBank
Francesco Paola, CEO, Solinea
Tom Torlakson, State Superintendent of Public Instruction
Muhammed Chaudhry, CEO, SVEF
Dan Cordingley, CEO, Teradici
Gita Alaghband, Chair, Department of Computer Science and Engineering, UC Denver
Praveen Akkiraju, CEO, VCE
Gaetan Castelein, Senior Director, Product Marketing and Product Management, Cloud Infrastructure, VMware
Carl Eschenbach, President and CEO, VMware
Arvind Soni, Product Line Manager, VMware
Mike Telang, Chief Architect, Wells Fargo
Steve Milligan, CEO, Western Digital
TK Kurien, CEO, Wipro
Nexenta's OpenSDx Summit is open to all press. For more information, please email Nexenta.
Tweet This: .@Nexenta #OpenSDx Summit brings together #OpenSDS & #innovation featuring @geoffcolvin #PepperRobot @ussoccer_wnt. http://bit.ly/1gWGeSq
About Nexenta
Nexenta is the global leader in Open Source-driven Software-Defined Storage (OpenSDS) with 6,000+ customers, 400+ partners, 33 patents, and more than 1,200 petabytes of storage under management. Nexenta uniquely integrates software-only "Open Source" collaboration with commodity hardware-centric "Software-Defined Storage" innovation. Nexenta OpenSDS solutions are 100% software-based; and 100% hardware-, protocol-, and app-agnostic providing organizations with Total Freedom protecting them against punitive vendor lock-in. Nexenta provides organizations with the "true" benefits of Software-Defined Everything-centric Cloud Computing – from data centers to end users; from the infrastructure to apps. Nexenta OpenSDS enables everyday apps from rich media-driven Social Living to Mobility; from the Internet of Things to Big Data; from OpenStack and CloudStack to Do-It-Yourself Cloud deployments – for all types of Clouds – Private, Public, and Hybrid. Founded around an "Open Source" platform and industry-disrupting vision, Nexenta delivers its award- and patent-winning software-only unified storage management solutions with a global partner network, including Cisco, Citrix, Dell, HP, Quanta, SanDisk, Seagate, Supermicro, VMware, Western Digital, Wipro, and many others. 
For more information, visit, www.nexenta.com, Twitter, Facebook, LinkedIn and YouTube. Also, download the newly published Nexenta Special Edition Software Defined Data Centers (SDDC) for Dummies eBook.
Nexenta, NexentaStor, NexentaConnect, NexentaEdge and NexentaFusion are trademarks or registered trademarks of Nexenta Systems Inc., in the United States and other countries. All other trademarks, service marks and company names mentioned in this document are properties of their respective owners.
Company Contact:
Allison Darin
Nexenta Systems
831-359-8208
pr@nexenta.com
Permalink:  https://nexenta.com/company/media/press-releases/nexenta-host-annual-exe...