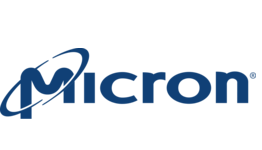 Micron and Nexenta have formed a strategic partnership to collaborate on developing a better block and object storage solution. By leveraging the engineering expertise of both companies across high-performance Enterprise flash, advanced DRAM, and Nexenta's NexentaEdge scale-out block and object software-defined storage, Micron and Nexenta will be showing a Proof of Concept for next generation block and object storage – all on flash.
Driving What's Next
Part of the Micron/Nexenta strategic partnership includes Engineer-level collaboration to validate new concepts in software-defined, server-side flash storage. Charting the course to next-generation object and block storage, this strategic partnership has already enabled a Proof of Concept demonstration in Micron's Austi TXC Storage Solutions Center.
Performance: SSD Optimized
Micron and Nexenta are in lock-step to unleash OpenStack clouds, object-based active archives, and Big Data with Micron Enterprise SSD and Advanced DRAM. By enabling Nexenta with a broad cross section of Micron's storage portfolio , the inevitable path to the all-flash data center is shortened – performance at scale across iSCSI, Swift, and S3 Object Services is on the horizon.
Scale: Purpose-built Storage
Massive, cost-effective scale from petabytes to Exabytes with class leading scale – all running on purpose-built SSDs.
Durability: Multi-layer Protection
All flash data centers are inevitable and Micron and Nexenta are collaborating to accelerate this migration – and early efforts today show glimpses of what's possible. Coupling Micron's performance Enterprise flash storage more tightly with NexentaEdge can enable new possibilities for improved data durability, application responsiveness, efficiency, cluster durability and better management - the clear path forward.
For more questions on the partnership contact sales@nexenta.com