You're invited to enjoy an evening with Nexenta!
In addition to visiting the Nexenta booth at OpenStack Austin, join us on Monday, April 25th at 6:30PM at the Four Seasons Hotel and enjoy an exciting evening of stellar networking opportunities, special guest speakers, delicious cocktails and dinner.
Special Guests include:



Jane Silber


CEO at Canonical



Sheng Liang


Co-founder and ECO at
Rancher Labs



Adrian Ionel


Founder of Restack,
former CEO & co-founder
of Mirantis, & Nexenta
Advisory Board



George Vahle


Director of
Business Development
at ScaleMatrix



Dr

. Paul Calleja


Director of High
Perormance Computing
Service (HPCS),
University of Cambridge
This night will continue the industry-wide dialogue on the next big thing: "Open Source" collaboration and "Software-Defined Everything" innovation. This mini Nexenta OpenSDx Summit is guaranteed to provide an entertaining evening!
Getting there is easy!
Just a block away from the Austin Convention Center, the Four Seasons Hotel is a short 4 minute walk.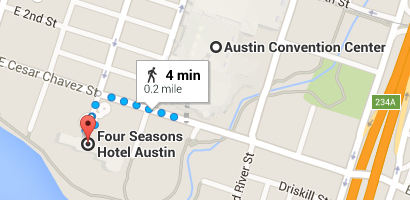 Questions?
Contact your Nexenta team here.
RSVP early!
Space is limited.